Comfort & energy benefits of new E-Z-GO fleet adds to allure of Peebles GC
Wednesday, 24 May 2023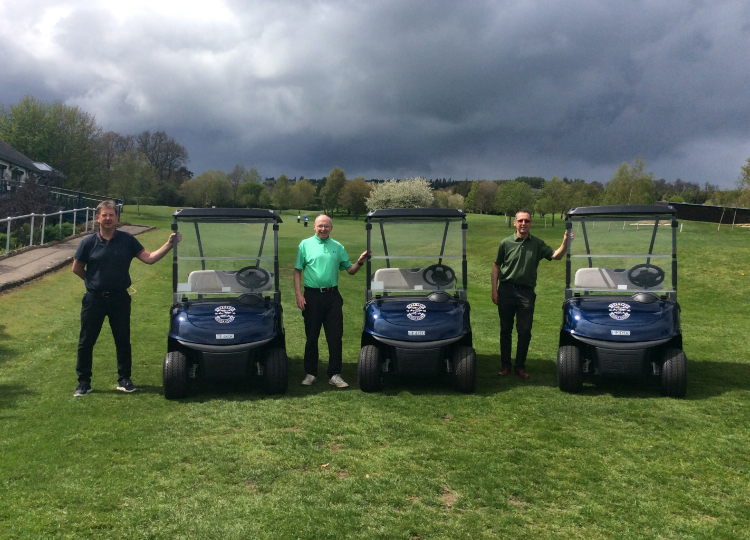 Peebles Golf Club is an exceptionally pretty parkland course with scenic backdrops that brighten up your day. Designed by Harry Colt, it is widely acknowledged as one of the Scottish Borders most fun places to play golf.
Membership rose healthily across the pandemic months and has continued to remain strong.
This month, ten E-Z-GO golf carts replaced Peebles' previous fleet and instantly make rides around the course quieter, smoother, and more energy efficient.
Club Secretary and Manager, Brian Boyter said:
"We've recently signed up to the GEO Foundation for Sustainable Golf. Conserving resources, fostering nature, and strengthening our links within our community are increasingly important."
"The E-Z-GO's lithium batteries charge faster, and each charge lasts 25% longer. These are the right way forward for the club. We need to do our bit for climate action, and these lessen our impact."
"Engaging too, with local suppliers, in this instance Rob Hogarth and the team from dealers, Fairways GM, continues a long-term partnership, which is our preferred way to do business."
Another member of the Peebles' team happy with the replacement fleet, is Head Greenkeeper, Steve Borthwick, who celebrated 25 years at the club last year. He said:
"They look great around the course and from a greenkeeping point of view, the lighter battery means the whole cart weighs less. Their lighter footprint across all weathers means, ultimately, less wear and tear on the course and the amount of compaction is significantly reduced. It's a big positive."