Melville Golf Centre chooses Wessex and Fairways GM for first brand new machine
Wednesday, 01 September 2021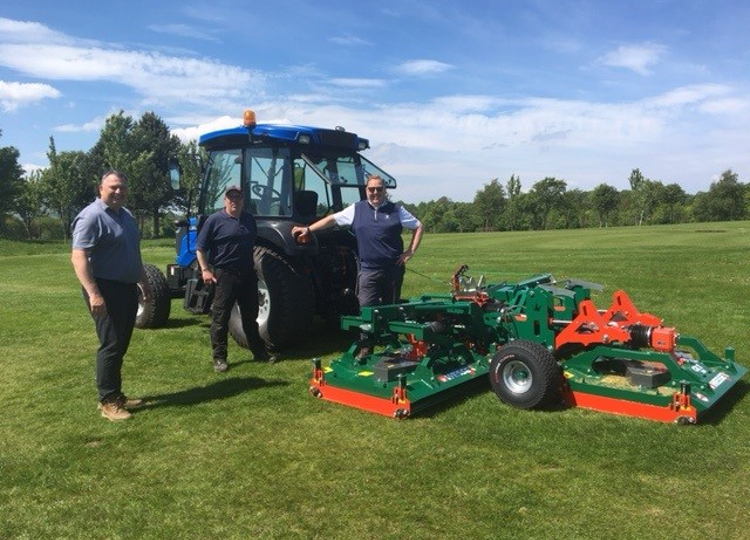 The timely delivery of a Wessex CRX 320 golf and sports turf mower to a Mid Lothian site has had a huge impact during a busier than usual season.
Melville Golf Centre at Lasswade, which runs both a popular nine-hole 'pay and play' course and a driving range, received their 3.2 m wide mower in late May.  Additional revenue from post lockdown visitors and careful budgeting, meant it was their first brand new machinery purchase since the centre opened nearly three decades ago.
Choosing the CRX 320 instantly meant the Lasswade team could maintain turf to a great standard, take the pressure off some of their existing fleet and allow staff to attend to other tasks.
Head Greenkeeper, Steven Gray said:
"Rough makes up about 60% of the area of our course so it's essential it looks well groomed. With a 15-year-old machine it was taking three days to cut, so an upgrade was a necessity in terms of time taken alone. Now I start first thing and it's all done by 3.00 pm; easily three times as quick with a much a superior quality of cut and far higher standard of presentation."
"I'm really enjoying the Wessex. The facility to stripe has brought back lots of fun to the job. We're now striping the backs of some of the greens and overall, there's been a transformation in the look of the course which benefits everyone. Next spring, I can see us stepping up to cutting the rough twice a week and so quality will continue to improve."
"For a wide machine, the CRX 320 takes up relatively little space in the shed as it folds up to store easily. A wide-angle PTO shaft increases the manoeuvrability, literally turning on a sixpence to get into tight areas or around trees. Grass dispersal is excellent, even in the wet, and clippings aren't left in untidy clumps."
"Above all, I appreciated the service I got from Wessex and Fairways GM. They let me take the machine for three days on trial to see if it did what I wanted. I found that enormously helpful and made me confident about the purchase."