SnowEx – built to withstand the harshest of winter conditions!
Wednesday, 08 December 2021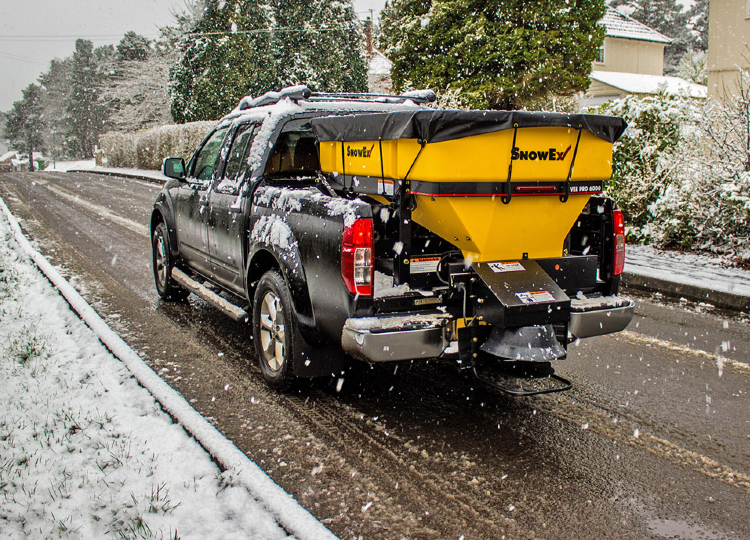 Preparing now for the worst the British weather can throw at us helps to ensure your winter maintenance system is ready to be operational come the first snows. 
Designed and manufactured to perform in the harshest of environments, SnowEx products are built tough, with a complete range of spreaders from 47 litres to 1640 litre capacity. The spreaders can be mounted on virtually any host vehicle including ATVs, UTVs, 4x4s, pick-ups, tractors, trailers, forklifts and flatbed trucks. There are also pedestrian units, so there are options to suit all situations and conditions.
Wessex International, who are the SnowEx distributors in the UK, provide excellent service and advice along with their dealer partners to help you select the correct spreader for your application. SnowEx spreaders feature 12V DC direct-drive motors mounted in a weather-tight enclosure to ensure reliable power in every situation.
The hoppers are built-in high-density polyethylene and UV protected for zero corrosion and reduced weight. They are brightly coloured in safety yellow so you can't miss them. The frames have a modular steel construction for built-in strength with an electrostatic powder finish.
The drives feature a revolutionary, maximum torque transmission with a hardened steel worm and bronze gear, with no chains, pulleys, drive belts or gears to break or wear. Many of the spreaders have in-cab control units for the precise operation of spinners and augers, preventing overspreading and material wastage while offering greater comfort and safety for operators. To complete the system, a steel auger feed is designed to give a more positive and accurate supply to the spinner compared to a conveyor belt.
Fairways GM are the exclusive Wessex International proline dealers for Scotland, for enquires please call us on 0800 028 1700 or send us an email at sales@fairwaysgm.com.