Aboyne GC puts new sprayer straight into service
Thursday, 19 March 2020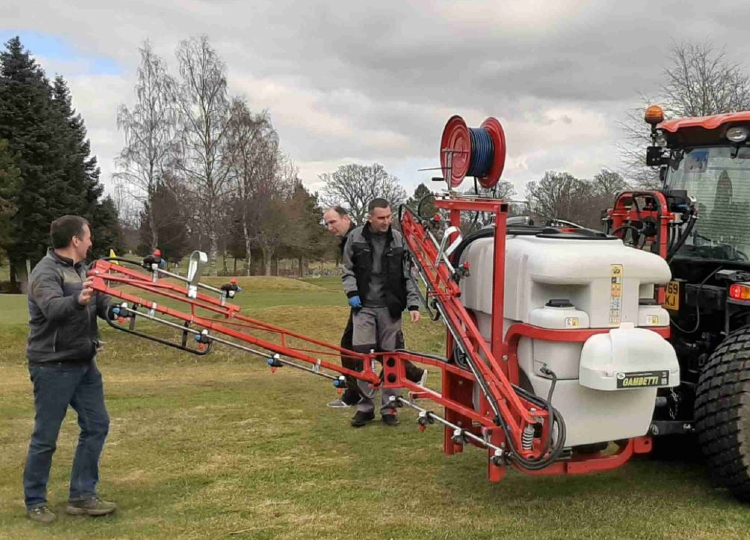 No time like the present…
The team at Aboyne GC was quick to put their Gambetti Pro Range tractor mounted sprayer from Cleveland Alliances straight to work.
Supplied by Fairways GM's John Morton (centre back) this sprayer was put to good use very quickly indeed! Once the installation training and induction was complete the Aberdeenshire team was off and running.
Gambetti offer a large range of sprayers to fit all makes of trucks and tractors. All Gambetti sprayers are manufactured with stainless steel spray lines, ensuring minimum maintenance and maximum quality. Covered booms are also available which ensure that spray drift does not escape. Smaller pushed models are also available. Gambetti offers a wide range of high-quality sprayers and has long been associated with high quality sprayers for herbicides and insecticides.
Please contact us at Fairways GM for more information.