Jacobsen LF1880 Fairway Mower just the job for Innerleithen GC
Wednesday, 17 November 2021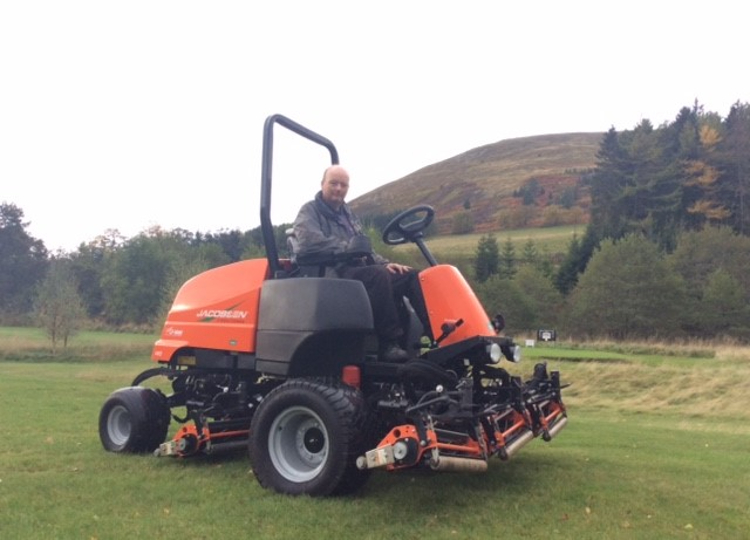 Nine-hole Innerleithen GC, six miles south of Peebles, has a remarkable history, dating back to 1886. The legendary Willie Park Jr launched his career as golf architect in this picture-perfect setting, just a year before he won The Open Championship in 1887.
This autumn, the club made its largest-ever machinery purchase, with an approved used LF 1880 fairways mower from Fairways GM. The machine was in great condition having been through the Fairways Warehouse approved used machinery inspection. The five-cylinder machine is fitted with 45 cm units and delivers a 2.08 m cut. Similar in width to a triple, the five narrow units make it even easier to navigate undulations which perfectly suited the Scottish Borders club.
Head greenkeeper, Dave Watson, who works the course with greenkeeper colleague, Callum Frank, said the upgrade was long overdue.
"It's been a welcome upgrade. Even though it is November we are still cutting regularly. What works so well for us is that even with fairway contours the units just hug them and never leave rogue patches of forgotten grass. The cut is always consistent and clean leaving the surfaces well presented. It brings the quality that we want."
Innerleithen GC has seen a rise of about 50% in visitor numbers across the summer, earning excellent review scores across many golfing sites for its overall experience and high course standard.
"We've got great members who are really positive. Even during the driest parts of summer our greens stood up to the conditions which was really pleasing. It's good though to read those visitors appreciate the effort, too," laughed Dave Watson. "It means we are doing something right."