Jacobsen is relocating production to the United Kingdom
Wednesday, 11 August 2021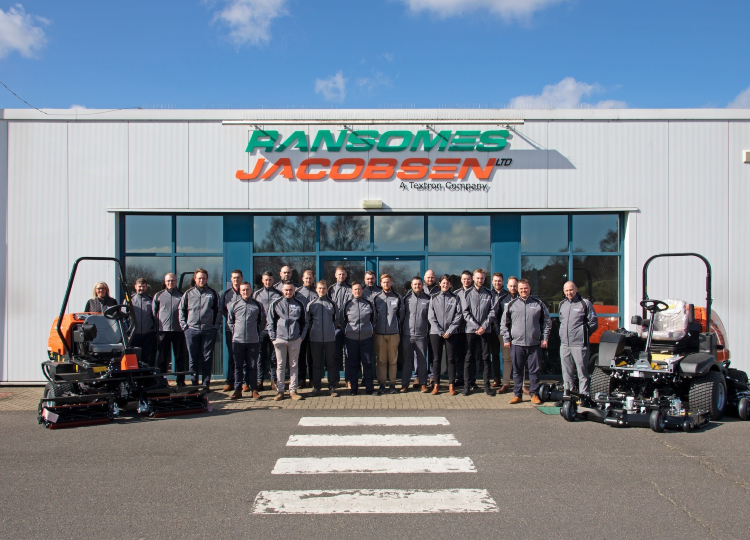 It has been announced by Textron Specialized Vehicles that all production of Jacobsen equipment will be centralised into its Ipswich facility.
The company is focusing its investment, efforts and competencies in high quality mower production into one single facility. In effect, the company is creating a centre of excellence from which it will produce its entire range of machines. The Ipswich factory, which has previously been used to build some Jacobsen and Ransomes models, is the oldest manufacturer of motorized lawn mowers in the world. Machinery has been built there for over 187 years.
The plant will manufacture all Jacobsen equipment for all territories across the globe; the move represents a massive investment in the future of the company as well as in British manufacturing. Jacobsen's sales, parts, and customer-care teams in North America remain intact as well as the brand's network of North American distributors.
"We are excited to establish our Ipswich, U.K. facility as the worldwide manufacturing centre of excellence for Jacobsen equipment. This move will enable us to operate more efficiently, and expand on the legacy of innovation and quality that our Ipswich plant has built over its long history," said Simon Rainger, Vice President for Turf at Textron Specialised Vehicles.
Jacobsen is a brand which stands for high performance and an excellent quality of cut, the fact that all of its manufacturing will be done in the UK marks the centralisation of the company's innovation and the beginning of an exciting new chapter in the development of its products.
The brand celebrates its 100th anniversary this year and boasts an impressive history, however it is the future on which Jacobsen is focused. The company has recently launched its new Eclipse 360 ELiTE which offers a new generation of ELiTE lithium-ion batteries along with a legendary quality of cut which Jacobsen has been developing for over 100 years.
For more information you can email us at sales@fairwaysgm.com or call us on 0800 028 1700.