Discover Cramer Tools – available now from Fairways GM
Wednesday, 15 March 2023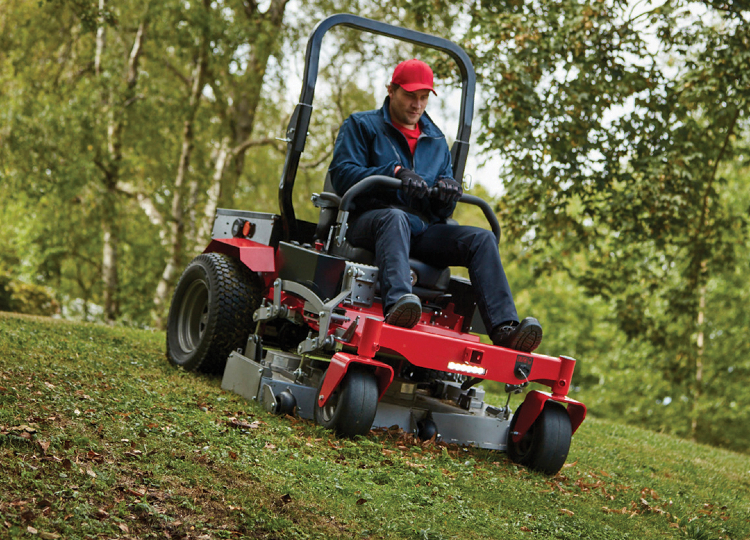 An introduction to Cramer Tools:
How we think, work and perform is an interaction between biology, psychology, physics and chemistry. It's complex, yet so simple. All it takes is a brain, a heart and some muscles. The same goes for Cramer – brain, heart and muscles: The chip. The battery. The motor.
Cramer is a brand which strives to continuously improve the quality of its equipment; professionals can rely upon Cramer tools to be durable and effective even when used in tough conditions.
The brand has a focus on rechargeable battery technology, Cramer has developed a whole range of electric tools and machines whilst retaining, and in many cases improving, the performance levels previously achieved by petrol powered alternatives. The company is investing heavily in environmentally friendly technologies; this is motivated by a desire to play an active role in shaping change and working towards a greener future.
Cramer is a brand which stands for quality and dependability, Cramer tools are rigorously tested to ensure that they stand up to the needs of ground care professionals.
A collection of Cramer user stories:
"In many ways, the forest is the future." Inherited through generations, this small scale forestry in the Trollhättan forest in Sweden is run by new methods, but with old values in mind.
"It's not only my future. It's also my child's." Taking care of a castle and its estate gives Niklas perspective on what is important in life in the long term. Not only for him and his soon to be born child, but for everyone.
"The future is battery powered. There is no other way." Changes should not be made over night. When moving too fast forward, knowledge and traditions might be left behind and forgotten. And without knowing where we come from, it's hard to know where we should go.
Product Range:
All products are developed at Cramer's research and development centre in Jönköping, Sweden. Cramer manufactures a wide range of tools and equipment including:
Zero turn mowers, lawn mower, robotic mowers, brush cutters, chainsaws, power cutters, hedge trimmers, leaf blowers, multifunctional tools, utility carts and ergonomic support systems.
The Cramer range includes tools powered by 40V and 82V batteries, products from Cramer offer durability and high performance, they are designed with professional applications in mind.
Cramer tools are ideal for golf applications due to their near silent operation, battery power allows Cramer tools to operate efficiently and deliver impressive performance without causing noise pollution. The lack of noise, pollution and vibrations makes Cramer tools very user friendly and inoffensive to people in the local vicinity of the operator.
If you would like to see Cramer products for yourself then please get in touch on 0800 028 1700 or at sales@fairwaysgm.com.