Hilton Park GC selects Kawasaki Mule SX 4x4
Wednesday, 19 January 2022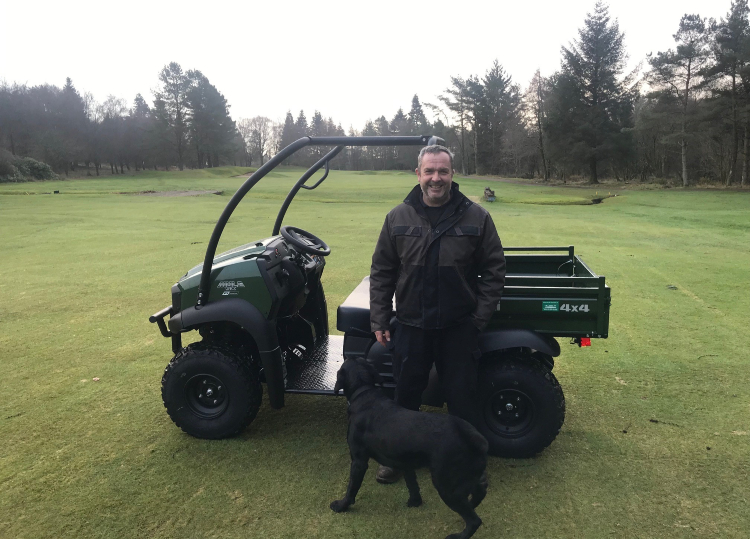 Long-time Fairways GM customer, Stuart Neil, Course Manager at Hilton Park GC, has purchased a Kawasaki Mule SX 4X4 for the 36-hole site.
Stuart who has spent his entire greenkeeping career at the Milngavie club, took over as Course Manager in 2006 and in that time has had three successive fleet contracts with Fairways GM.
"I'm a fan of the Kawasaki, particularly its build quality. We've had it a about six weeks and it's every bit as good as hoped. It speeds up all our processes.
"We've a lot of ground to cover and for tasks like changing holes its invaluable. It just adapts to all that we do, everyone makes use of it, carrying people, tools or both."
The Mule SX 4X4 rides on 60 cm tyres and offers selectable two- and four-wheel drive modes. Proficient on tough gradients and the flat, its cargo bed features a textured scratch resistant surface to keep things in place. 
Stuart's team of eight looks after the Hilton and the Allander, two moorland 18-hole courses, designed by architect James Braid. One passenger, Brodie, Stuart's labrador, has however, rejected the Mule, preferring to run alongside.