Perfect Perthshire backdrop for Maredo and Wiedenmann demo
Tuesday, 17 March 2020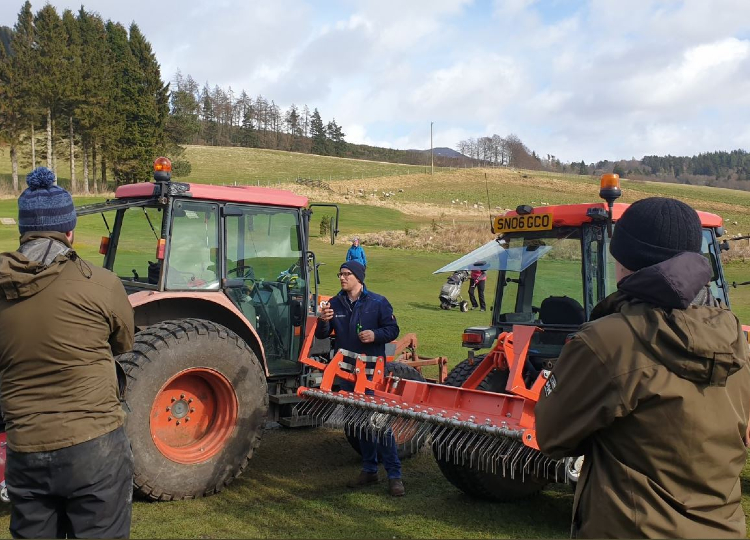 Machinery demonstrations are a big part of what we do. In order to gain confidence in a machine it is normally necessary to have an up-close look at a specific machine to see how it performs on any given day.
Here the versatile Wiedenmann Terra Rake and the Maredo MT200 Flex-Verticutter are being put to the test by Sales Demonstrator Andy Kerr.
We at Fairway GM are always keen to show machines in action. If you are interested in purchasing equipment from Fairways GM please get in touch with us in order to organise a demonstration.