Active & Creative Community team at North Lanarkshire Council all geared for golf
Wednesday, 16 February 2022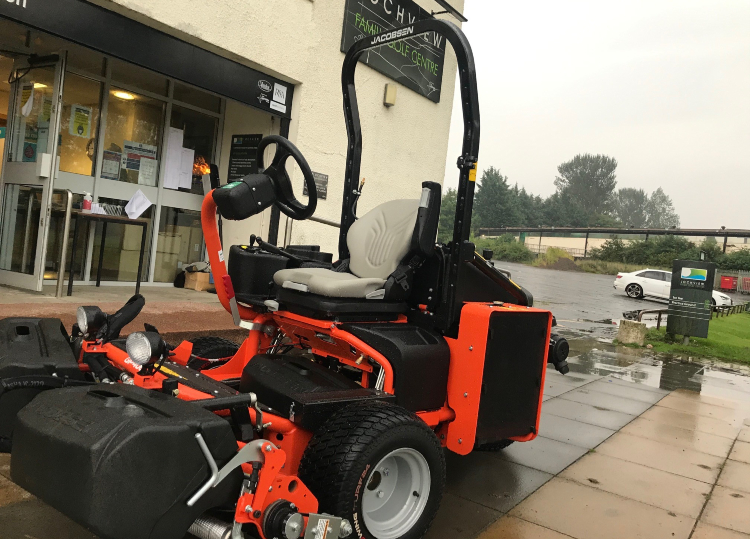 The busy grounds maintenance team at North Lanarkshire Council provides a maintenance service for a wide range of natural and artificial surfaces across their area.
At the end of last year, they took delivery of two Jacobsen GP 400 tees mowers and two Jacobsen LF 570 fairways mowers.
Senior staff member, David Gilmour, said the machinery will make a significant difference this season once grass cutting begins in earnest again.
"Both our courses, Palacerigg at Cumbernauld and Lochview at Coatbridge are demanding in terms of maintenance," said David Gilmour.
"Sections of Palacerigg are built on clay and others are built on peat, it's a large course which holds on to a lot of moisture. This brings additional challenges, so maintenance machinery needs to be fitted with appropriate tyres and offer optimum traction, so you do not leave any tracks. All the Jake equipment offers this."
"We have been very satisfied with the quality of our Jacobsen GP 400s greens machines, so we are confident the tees and fairways mowers will be just as good."
"Many elements came in to play, from a fair value price to quality and reliability of cut. After sales care is also important; the availability of spare parts, and back up from the Fairways GM service engineers."
"We are in an ideal place as Spring approaches and are looking forward to a busy season," he concluded.