Cleveland Gambetti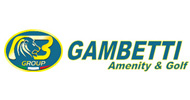 Cleveland Gambetti offer a large range of sprayers to fit all makes of truck or tractor.
All Cleveland Gambetti sprayers are manufactured with stainless steel spray lines and stainless parts to controls and pumps, ensuring minimum maintenance and maximum quality. The Cleveland Gambetti brand has long been associated with high quality sprayers for herbicides and insecticides.  
Product Range
Cleveland Gambetti sprayers are available in truck or tractor mounted models. Covered booms are also available, which ensure that spray drift does not escape. Smaller pushed models are also available. Gambetti offers a wide range of high quality sprayers. Please contact us for more information.
https://www.clevelandalliances.com/golf-amenity-sprayers/