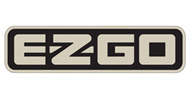 EZGO has become a world leader in transportation and a leading global manufacturer of golf cars, utility vehicles and personal transportation vehicles.
From their headquarters in Augusta, we build tens of thousands of vehicles each year, many of which feature game-changing technology and innovations to improve vehicle efficiency and enhance the user experience like no other vehicle can.
More than 60 years after the first EZGO vehicle was built in a sweltering one-room shop, there is still that single belief - that EZGO exists to build vehicles and services that exceed the expectations of the customer, better than any other offering on the market. It is the drive to sustain and improve that position - to offer an unparalleled combination of world-class products, advanced technology, manufacturing expertise, and extraordinary service — that leads EZGO to cover new ground.
Product Range
EZGO boasts a diverse range of market leading golf cars. This quality and reputed range provides great performance.
Today, EZGO vehicles are designed and manufactured by Textron Specialized Vehicles, a division of Textron Inc. that also manufactures commercial and industrial utility vehicles, recreational side-by-side UTVs, and ground support equipment for the aviation industry. EZGO stands alongside its sister Textron Specialized Vehicles brands — Textron Off Road, Arctic Cat, Jacobsen, Dixie Chopper, Cushman and Textron GSE — as leaders in the respective industries they serve.
https://ezgo.txtsv.com